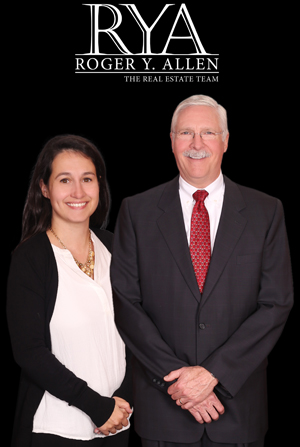 About the Roger Y. Allen Team
Beginning with the namesake of the team, Roger Y. Allen, The Roger Y. Allen Real Estate team has been serving the Metrowest Boston real estate community for nearly a decade. A former sales professional turned pilot, Roger has a wide skill set, as well as the ability to understand and relate to a wide variety of personalities.
From the very beginning of his entrance into the real estate industry, Roger quickly made a name for himself, earning many solo awards, as well as being recognized for both his sales and his dedication to both his brokerage and the industry.
In 2013, Roger grew from a solo agent to a team, adding Shannon Provost as an administrative assistant. Moved by Roger's excitement and enjoyment of his career in real estate, Shannon quickly obtained her real estate license and began handling many additional duties on the team. From hosting open houses to showing buyers a home last minute, Shannon's support has become crucial to the team's organization.
With expertise in different areas of real estate, as well as local knowledge spanning several Metrowest towns, The Roger Y. Allen Real Estate team is poised to help a wide variety of clients.
When you decide that you'd like to buy or sell a home in the Acton area, please contact us.